ADD ONS
Enhance your adventure at Mark Twain Lake Jellystone Park™!
Discover an array of thrilling add-ons that will take your stay to the next level. We offer fun passes, Milk and cookies, Not Your Average S'Mores Kit, Bubbles With Boo, and so much more. There's something for everyone to enjoy. Make your stay extra special with these exciting add-ons!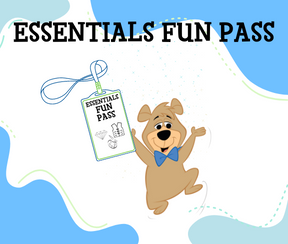 ESSENTIALS FUN PASS
Don't know where to start with activities? The Essentials Fun Pass includes everything you'll need to get started.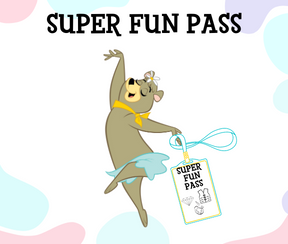 SUPER FUN PASS
Purchase a Super Fun Pass which includes everything you need to have a super fun time!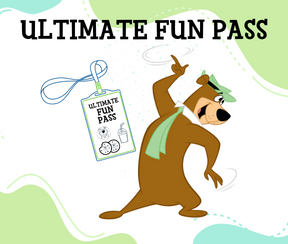 ULTIMATE FUN PASS
Make the most of your stay at Jellystone Park with the Ultimate Fun Pass! Have everything you'll need with a one time purchase!!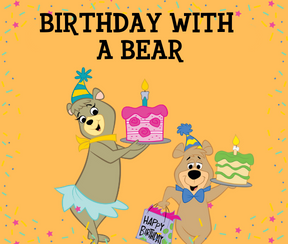 BIRTHDAY WITH A BEAR
Celebrating a Birthday while you're here? One of the bears will come to your site and bring cupcakes, a 3″ Birthday Button, a Yogi Bear Poster, and an 8″ Plush of your choice to help you celebrate!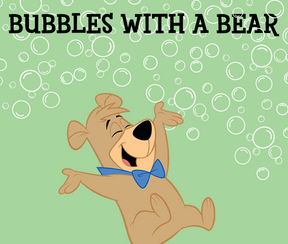 BUBBLES WITH BOO BOO
Have BooBoo come to your site and have a blast making lifelong family memories by Blowing Bubbles with BooBoo! Monday-Thursday Only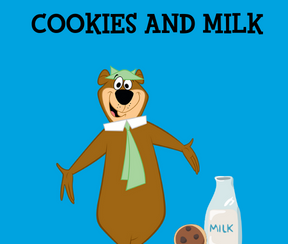 COOKIES & MILK
Enjoy some milk and cookies delivered to your site by one of the bears! You will receive 6 cookies, 3 bottles of milk and 2 edible food pens. Each cookie will have pictures of the bears printed for the little ones to color! Thursday & Saturday ONLY!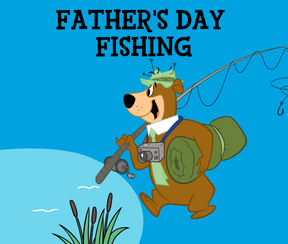 FATHER'S DAY FISHING
What dad doesn't love donuts and fishing? Show your man how much he means to you this year and have one of the Bears bring him a bucket of 2 dozen cinnamon sugar mini donuts, a picture frame, and of course some worms to go fishing!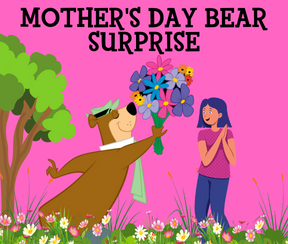 MOTHER'S DAY BEAR SURPRISE
Show mom just how much you love her this year and surprise her when one of the bear's delivers our Mother's Day Coffee Mug Cupcake Bouquet! Saturday, May 13th ONLY!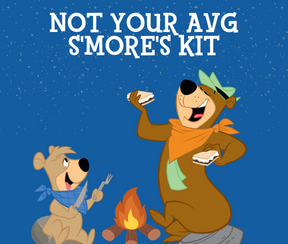 NOT YOUR AVG S'MORES KIT
Ready for S'More Fun? No need to go to the grocery store, we've got you covered! One of the Bears will bring everything you need to make a s'more right to your site!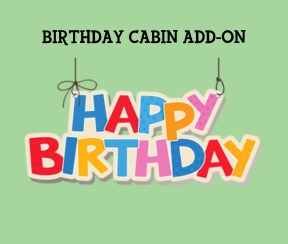 BIRTHDAY CABIN DECORATING
Have a Birthday in the family and need your cabin to be decorated before you get here? Don't worry, we've got you covered! We will have your cabin decorated before you arrive and will have cupcakes waiting for you in the fridge!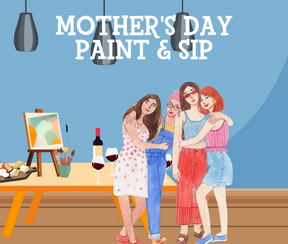 MOTHER'S DAY PAINT & SIP
Mom's join us for a night out in the Boo Boo Party Room for a Paint & Sip Party with local artist Danny White.