Your Best Camping Year Yet! 5 New Year's Resolutions for RVers
Change things up a bit this 2022 and create resolutions you'll love keeping, like goals that involve camping and RVing. Try one or all 5 of these new year's resolutions for RVers. And get ready for a year full of new outdoor adventures and unforgettable experiences at your favorite vacation destinations, like Mark Twain Lake Jellystone Park™.
New Year's Resolutions for RVers
1. Stay in Shape While RVing
One of the top 10 resolutions people make each year is to get fit. Why not combine fitness with RVing? When you stay at Mark Twain Lake Jellystone Park™ during the camping season, there are plenty of great ways to get out and be active with family and friends. From fun in the sun at The Water Zone Waterpark to a thrilling game of laser tag, getting fit while RVing never looked so exciting!
2. Repair, Upgrade and Maintain for Safety
Out of all the new year's resolutions for RVers mentioned, this is quite possibly the most important. You owe it to yourself and your family to keep your RV performing at its peak. Otherwise, you'll be missing out on those year-round camping trips to Jellystone Park™. Regular check-ups and maintenance of your RV are critical for optimal performance and safety on the road and when hooked up at a campground. If you haven't already, get familiar with your rig's manual this new year and make it a point to have it serviced at least annually by an expert.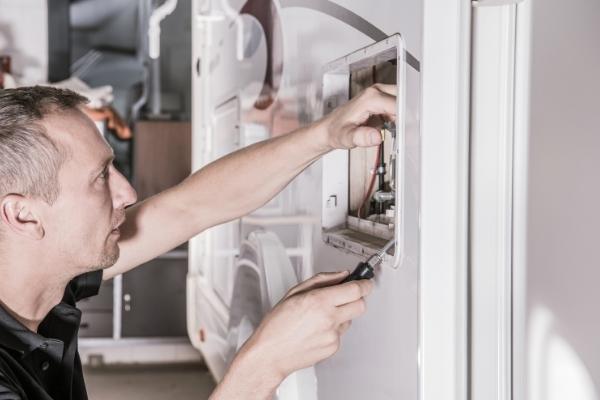 3. Save Some Green by RVing Green
Yes. RVs can be gas guzzlers. You don't need to take an extended trip to have an amazing family adventure. When you camp nearby at Mark Twain Lake Jellystone Park™ and extend your stay, you not only get to experience more of what our camp resort has to offer, but you can save on fuel and your stay. We are always offering unbeatable deals throughout the year, including free nights or discounted rates for those wanting to extend their stay a few more days.
4. Connect with Other RVers
One of the best aspects of RVing is meeting and connecting with other adventure enthusiasts. When you camp at Mark Twain Lake Jellystone Park™, making small talk and meeting neighbors around you is effortless. It's easy making friends in a place that values relationships and finds all sorts of ways to get together and celebrate events big and small. It's impossible not to make life-long camping friends between theme weekends and daily activities for all ages during peak season!
5. Travel in the Off-Season
Don't let your winterized RV stop you from traveling in the winter. The Steamboat Inn at Mark Twain Lake Jellystone Park™ is open during winter for you to experience off-season camping. The crowds are fewer, the rates are more affordable, and the resort is much quieter.
Are These New Year's Resolutions for RVers Ones You Would Make and Keep, or Do You Have Your Own Set?
No matter what your RV resolutions are this 2022, we can't wait for you to try them out when you stay with us at Mark Twain Lake Jellystone Park™.