4 Reasons Why You and the Family Should Try Camping in a Cabin or Lodge
Yogi Bear™ and friends can't wait to welcome you and the family to Mark Twain Lake Jellystone Park™. During March and part of April, guests can take advantage of the peaceful, laid-back atmosphere of the park while staying at the Steamboat Inn in either a 2-person or 4-person comfy room. Once Mid-April rolls around, our park will fully awaken with all accommodations open. So you and the family can bring your RV, pitch a tent, or experience camping in a cabin.
Has your family ever experienced camping in a cabin or lodge at Mark Twain Lake Jellystone Park™? If not, make this year the one to finally try. There are countless reasons to camp in an RV or tent and just as many reasons to cozy up in a cabin or lodge. Here are just a handful of those.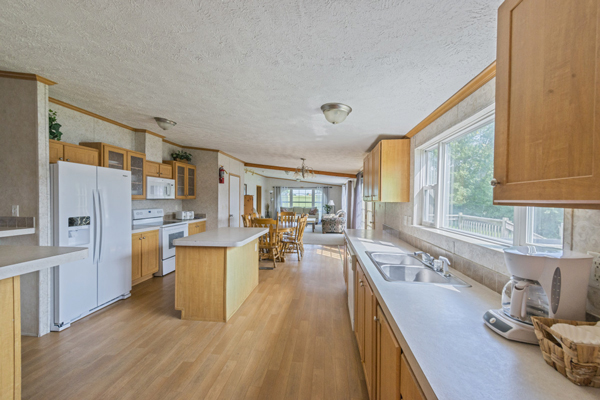 Reasons To Try Camping In A Cabin or Lodge
#1 Cabin Camping Requires Zero Setup
There's no RV to hook up or tent to erect. Instead, cabin occupants simply open the door and find a spot for their suitcases before getting to the fun! Even packing is made easy for guests since all lodging accommodations include linens.
#2 You Get the Great Outdoors Coupled with Creature Comforts
Each lodging accommodation was designed to make guests feel right at home with amenities like a private bathroom, equipped kitchen or kitchenette, a variety of comfortable sleeping arrangements, and a dining area, to name a few.
#3 Be Comfortable Any Time of the Year
Other creature comforts included are air conditioning and heating. Depending on the weather outside, cabin guests can make their room as cool and relaxed or warm and snug as desired.
#4 Have An Unforgettable Family Reunion
For families wanting to celebrate a special occasion, there's always the option of staying at the Lakeside Lodge. This lodge comfortably sleeps 16 in its many queen, full, and twin bunk beds. After a day of play, gather everyone up to sit around the wood-burning fireplace or patio deck for some reminiscing, toasting, and merriment.
Of course, no matter if you plan on camping in a cabin or not, all guests can enjoy the available amenities and activities offered. During Peak Season, Memorial Day Weekend (05/28/22) – Labor Day (09/22), campers have access to ALL the fun at Mark Twain Lake Jellystone Park™.
Whether You Camp In A Tent, RV, Or Cabin, Don't Delay!