Eco-Friendly Camping Tips for a Sustainable Adventure
Eco-friendly camping is all about minimizing your environmental impact while enjoying the great outdoors. By following these tips, you can enjoy a more sustainable camping experience at Mark Twain Lake Jellystone Park™ while also teaching your kids the importance of environmental stewardship.
Eco-Friendly Camping Tips
Pack Light
The less you bring, the less waste you generate. Plan ahead to avoid overpacking, and take only what you need.
Use Reusable Products
Use reusable products such as plates, cups, and utensils instead of disposable options, and consider bringing a portable water filtration system to avoid buying bottled water.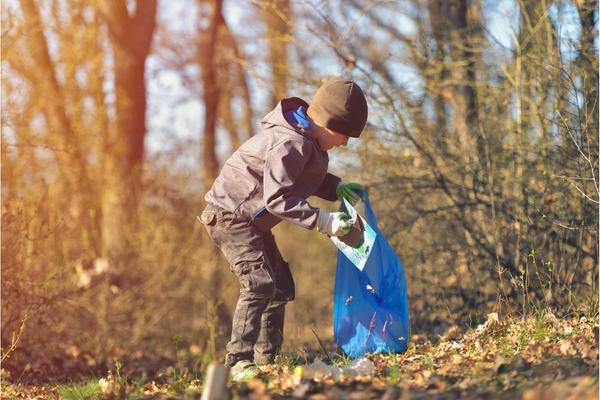 Conserve Water
Water is a precious resource, especially when practicing eco-friendly camping. Use water sparingly and consider using biodegradable soap when washing dishes. Dispose of greywater properly.
Use Eco-Friendly Products
Always check the product label, and avoid using chemicals that can harm the environment.
Practice Leave No Trace Principles
Always follow the Leave No Trace principles, which include packing out all trash, minimizing campfire impact, and respecting wildlife.
Respect Local Wildlife
Keep a safe distance from wildlife and avoid feeding them. Always dispose of food waste properly to avoid attracting animals.
Small Actions, Big Impact
Even small actions can make a big difference in preserving the environment. Teach your kids to respect the environment by involving them in eco-friendly camping practices, such as reducing waste, conserving water, and practicing Leave No Trace principles. Doing so can instill a sense of responsibility and a love for nature that will last a lifetime. So come on and pitch a tent, park your RV, or rent a cabin at Mark Twain Lake Jellystone Park™ and make your next camping trip a sustainable and enjoyable one!
Be a Happy Camper and a Friend to the Earth – Try Eco-Friendly Camping at Mark Twain Lake Jellystone Park™