Tips for Camping with Teens
How to Create Lasting Memories at Mark Twain Lake Jellystone Park™
Are you looking for a fun and memorable family vacation, especially when it comes to camping with teens? Mark Twain Lake Jellystone Park™ has your back! Our Missouri campground offers a variety of activities and amenities to keep everyone entertained, including teenagers! The following are some tried and true tips to help you make the most of your camping trip with your teens.
Tips for Camping With Teens
Get Them Involved
Invite your teenagers to help with trip planning. They'll feel a sense of ownership and be more excited to participate in the activities you choose.
Water Works
A campground with water activities is a definite plus when camping with teens. Your teenagers will love splashing around at The Water Zone, where there's a wave pool, lazy river, towering water slides, and so much more.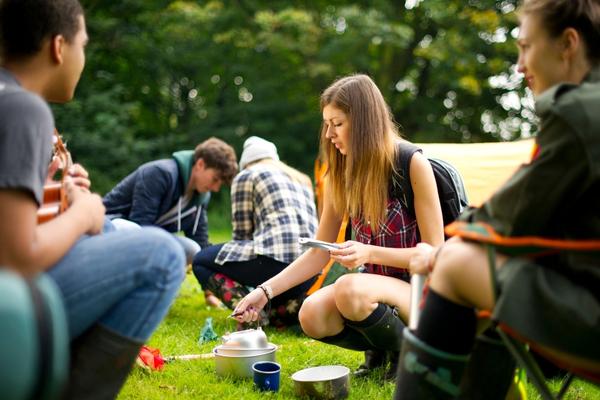 Bring a Friend
Encourage your teen to bring a friend camping with them. This will give them someone to bond with and make the experience even more memorable.
Delight in Foodie Fun
Plan fun camping food that everyone will enjoy. What a great opportunity to get creative and try something new!
Give Them Space
Let your teenagers have their own tent. We allow one small, 2-man tent at RV sites, and it can be placed on the concrete pad for added comfort.
Let Them Choose
Don't force their participation in every organized family activity. Give your teens some independence and the opportunity to choose what they want to do, be it exploring the endless park attractions, joining in on theme celebrations, grabbing some pizza at the Cartoon Café, or chilling with tunes at the campsite.
Make it a Day Visit, Weekend Getaway, or Seasonal Escape!
No matter how you choose to spend your time at Mark Twain Lake Jellystone Park™, one thing is for sure – you'll create lasting memories with your teens.
Whether you're camping with teens in a deluxe cabin, bringing your RV, or "roughing it" in a tent campsite, there's a perfect place for you.
And with a Day-Use Pass, you can enjoy the park's mini golf, swimming pool, planned activities, café, shopping, and more, even if you're just visiting for the day.
Live nearby and love The Water Zone?! Why Not Get Season Passes?!