Make A Splash at The Water Zone Before the Season Ends
Towering water slides, a wave pool, the lazy river, and more, you'll never run out of things to do at The Water Zone, just minutes from Mark Twain Lake Jellystone Park™. If you have yet to experience all the family-friendly, wet-n-wild attractions, you may want to grab the kiddos and head on down soon before it closes for the season!
Tips To Get the Most From Your Visit To The Water Zone
Tip #1: Avoid the Dreaded Sunburn
For a day of water fun in the sun, a swimsuit, beach towel, and sunscreen are the basics. But for adequate protection, be sure you reapply sunscreen liberally throughout the day. Surfaces, like water, reflect the sun's rays and can cause more severe sunburns, and they are no picnic (Yogi Bear™ agrees)!
Tip #2: Arrive Early
If you really want to take advantage of every second you have at The Water Zone, then get there early. The crowds are fewer, and the temperature is cooler. The water park is open 10:00am – 6:00pm every day this month thru August 14th. After that Sunday, the Water Zone is only open on weekends thru Labor Day, when it closes for the season.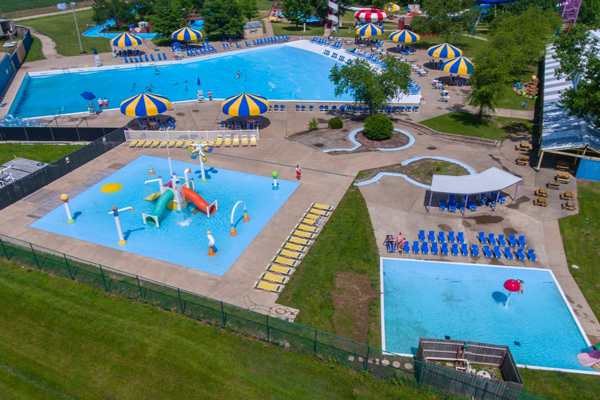 Tip #3: Have a Get-together with Family and Friends
Celebrate a birthday or other special event while enjoying all the water attractions just steps away. A private pool with a pavilion is available to rent right in the water park! Simply contact us at (573) 735-9422 for more details and to reserve the group area.
Tip #4: Bring a Friend for Free
One of the many perks of Water Zone Season Pass holders is "Bring a Friend Free Days." On these select days, the 2nd and 4th Wednesdays in August, pass holders can bring a friend to the water park for free.
Tip #5: Make Your Wet-n-wild Visit a Family Camping Getaway
While you are welcome to visit the water park for the day, you can also combine a day of water play with camping adventures next door at Mark Twain Lake Jellystone Park™. Campers can enjoy The Water Zone to their heart's content, along with all the amenities, activities, and special events at Jellystone Park™ throughout their stay.
Double The Fun With Water Attractions and Labor Day Weekend
This Labor Day Weekend, September 2nd – 4th, celebrate with friends and family at Mark Twain Lake Jellystone Park™. Activities at the campground will include pool parties, bonfires, parades, socials, and sooo much more! And enjoy last minute fun at The Water Zone before it closes for the season. Book your stay soon; spots fill up fast for this final summer holiday!
Slip and Slide to Camping Adventures!