The Benefits of Family Camping
Unplug, Reconnect, and Make Memories at Mark Twain Lake Jellystone Park™
Family camping is a wonderful way to disconnect from technology, reconnect with nature, and make lasting memories with loved ones. If you're looking for a way to escape the hustle and bustle of daily life, camping at Mark Twain Lake Jellystone Park™ might be just what you need.
Here are some of the many benefits of camping with the whole family: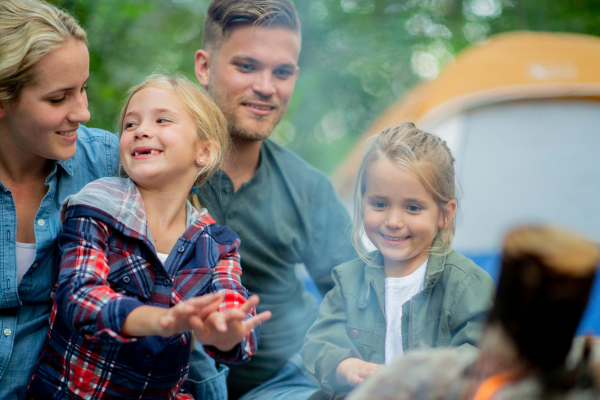 Why Family Camping Is More Than Just a Vacation
Reconnect With Nature
Camping provides an opportunity to spend time in nature and appreciate the beauty of the outdoors. Whether it's swimming, fishing, or simply sitting around the campfire, being in nature can help reduce stress and improve overall well-being.
Unplug From Technology
Camping is a chance to unplug from technology and enjoy quality time with loved ones. Without the distractions of smartphones, tablets, and other devices, families can focus on spending time together and engaging in meaningful conversations and activities.
Create Lasting Memories
Family camping trips can create lasting memories that will be cherished for years. Whether roasting marshmallows over the campfire, spending the day at The Water Zone, or being a part of all the park's fun-filled activities, the experiences shared during a camping trip can create strong bonds between family members.
Teach Valuable Life Skills
Camping can teach valuable life skills, such as teamwork, problem-solving, and self-sufficiency. Children can learn how to build a fire, set up a tent, and navigate trails, while adults can learn new outdoor skills and techniques.
Enjoy Affordable Fun
Camping is an affordable way to have fun with the family. At Mark Twain Lake Jellystone Park™, there are a variety of camping options available, from campsites to cabins, making it easy to find an option that fits your budget. And with ongoing deals and discounts, there are many ways to save on your stay.
If you're new to camping, don't worry. Mark Twain Lake Jellystone Park™ has everything you need to make your first camping trip a success. Here are a few tips to help you get started:
Research the park's amenities and activities with the kiddos before hand so you know what to expect. Find your way around with our park map.
Pack plenty of layers and warm clothing, as temperatures can drop quickly at night.
If you don't feel like cooking every meal on your getaway, our camp store offers tons of snacks and drinks, plus the Cartoon Cafe is open for breakfast, lunch, and dinner!
Camping with the family is a great way to unplug, reconnect, and make lasting memories with loved ones. Book your stay at Mark Twain Lake Jellystone Park™ and experience the benefits of family camping for yourself.
Unplug, Relax, and Reconnect