Planning a Group Camping Trip at Jellystone Park™
Planning a group camping trip can be a rewarding experience, especially when you choose a destination like Mark Twain Lake Jellystone Park™. Whether you're gathering for a family reunion, a birthday celebration, or just a fun weekend with friends, we've got some tips to help you make the most of your group camping trip.
Tips for a Successful Group Camping Trip at Mark Twain Lake Jellystone Park™
Tip 1: Coordinate Schedules Early
The first step in planning a group camping trip is to coordinate schedules. Start planning early to find a date that works for everyone. Remember, the early bird gets the worm—or in this case, the best campsite!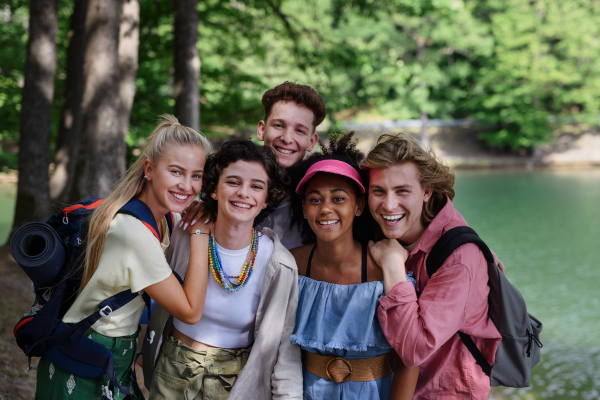 Tip 2: Book Your Sites
Once you've settled on a date, it's time to book your sites. At Mark Twain Lake Jellystone Park™, we offer the opportunity to guarantee your favorite campsite or cabin by paying our applicable lock-in fee. If you want to secure sites together, make sure to book early and let us know that you're part of a group.
Tip 3: Plan Meals
One of the joys of camping is cooking and eating together. Plan your meals ahead of time and consider assigning each person or family a meal to prepare. Don't forget to account for any dietary restrictions.
Tip 4: Organize Activities
While there's plenty to do at Mark Twain Lake Jellystone Park™, it can be fun to plan some group activities. Consider organizing a group hike, a day at The Water Zone, or a campfire sing-along.
Tip 5: Celebrate Special Occasions
If you're gathering for a special occasion like a birthday, consider adding on a birthday package or a special bear visit. These add-ons can make the celebration even more memorable and are sure to delight campers of all ages.
Create Lasting Memories With Friends and Family
With a little planning and coordination, your group camping trip can be a resounding success. So gather your group, pack your camping gear, and get ready for an unforgettable adventure at Mark Twain Lake Jellystone Park™.
Gather, Camp, and Celebrate!