Tibits For Camping With Kids At Jellystone Park™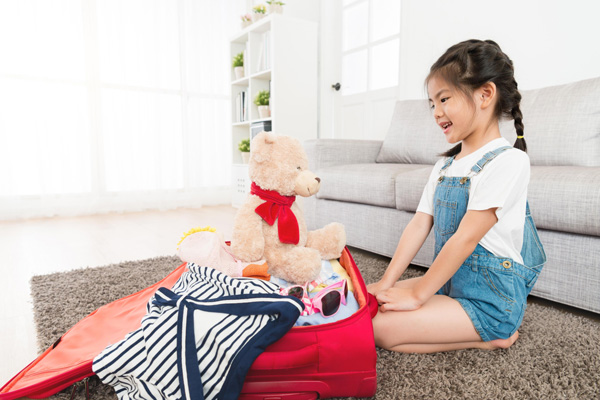 Tidbits For Camping With Kids
#1 Make Packing Part of the Camping Experience
Let your kids participate in the preparation process by giving them the responsibility to pack their own bags. Create a list for this and ensure that it is fulfilled when they are complete. They can even choose a small personal item or two to take along (in addition to those listed) like a favorite stuffed animal, pillow, toy, etc.
#2 Incorporate Learning Opportunities with Fun
At Mark Twain Lake Jellystone Park™, there are plenty of ways for kids to have fun and learn new skills. From practicing fishing techniques at our well-stocked lakes to cooking around the campfire at your campsite or cabin safely, there are many opportunities to show your kids how to enjoy the great outdoors while also following best practices.
#3 Bring Along Little Surprises
When it comes to camping with kids, it's all in the details. Surprise your kiddos with glow sticks for nighttime fun, or pack flame colorant to sprinkle on the campfire and create incredible rainbow effects. You don't have to break the bank with these little extras.
#4 Keep Your Regular Routines
Even if you are on vacation, keeping your child's regular schedules for bedtime/naptime and mealtimes will not only help them transition easily after the vacation period, but it will allow consistency and familiarity while in this new environment. So if you usually read a bedtime story to your little ones before shut-eye, continue this routine, only read a camping story for the occasion.
Even if you only choose one of these tips, Mark Twain Lake Jellystone Park™ makes camping with kids extra special and amazingly fun! There is never a dull moment for every member of the family. Check out all we have to offer this camping season in amenities and activities, birthday celebrations, and other add-ons.
Make This Camping Season One Your Kiddos Will Remember Forever!